Note: Currently this feature is only available on the website version of Epic and iOS, but is coming soon for the Android app.
When you select a book, if there is a quiz already available for the book, the "Quiz" icon will show on the top left of the menu bar when you are on the web. On iOS, the indication if a book has a quiz will be under the three dots (...) in the top-left corner where it will say 'Quiz' as shown below:
To find multiple books with quizzes available for a particular topic, please use the "search" function:
Click on 'Search' bar located on the top on any Epic screen within your account. Search by keyword, author, title or subject.
Once a keyword has been entered, hit enter, then click the 'Quiz' filter below the search field.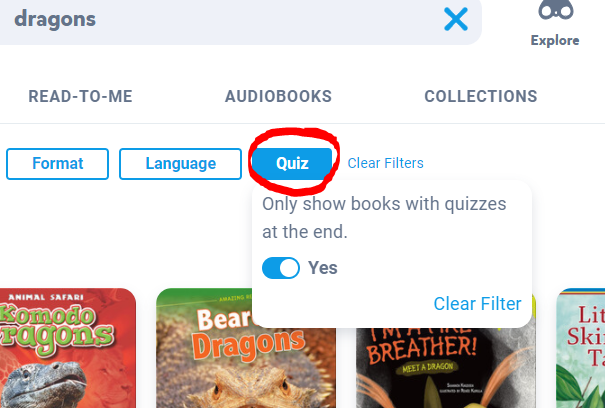 Don't see the new quizzes on the browser screen? Are you using the most recent version of the Epic app? To confirm this, go to your Apple App Store.