Epic makes sharing devices among classrooms and educators easy to do! With the simplified login feature, a device can have multiple educator accounts listed on the same device without having to sign out each time! 
When an educator signs into a device or a student signs in using their classroom code, your classroom will appear in a list of teacher accounts available on the device. Simply tap on your name, and you'll be taken to your classroom. From there, you or a student can select his/her student profile, and then start reading.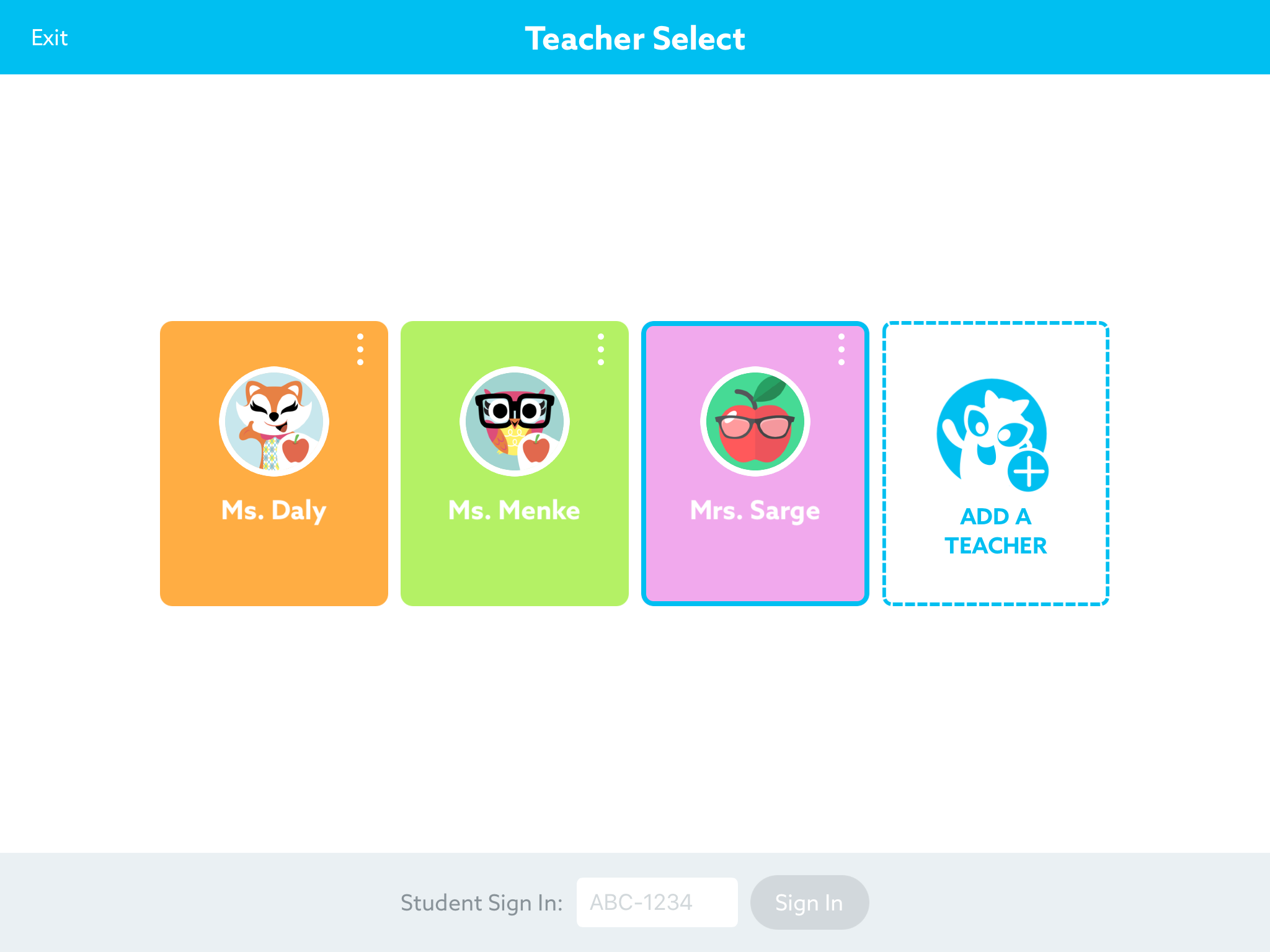 To access the teacher profile itself, where you create and monitor your student's profiles and reading logs, you will need to re-enter your password.
To add an educator to the device, tap on "Add A Teacher" (on the Teacher Select screen) and from there you can add a new educator account, sign in an existing educator account (that isn't currently on the device), or invite new teachers. 

To invite new teachers, tap on the 'Invite a Teacher' button and enter their emails. This will send an invitation to join Epic for Educators. 
---
This feature is currently only available on Epic for Educators. 

Note: No passwords are required to switch educator accounts at the same school, however, educators can add a PIN number to each student profile. Here's how: How do I change a student's profile name or PIN?
This feature is available on iOS, Android, and Web.