You can connect your Epic Basic or Epic Unlimited account to your child's class by:
Method 1: Parent initiates the 'Connect to your Teacher" request
Switch to the parent profile (you will need to enter your account password to access the parent profile)
Click on the parent dashboard
Click on "Connect to Class" button next to the profile you are attempting to connect
Click on "Find Your Teacher" (You can do this with your class code, location, or teacher's e-mail)
Click on "Join a classroom" (this will send the request to join to the teacher)
Click on "OK"
You will need to then wait for the teacher to approve the connection request, but once they do, your child's profile will be connected.
Method 2: The teacher initiates the request
Teachers can send a request to your personal e-mail. By accepting the invitation, if you don't already have an account, you'll be walked through creating one. Then your child's school profile will be automatically moved to it, and linked back to the teacher.
How to Accept a Pending Invitation
If you have a pending teacher invitation, you'll see a blue bar at the top of your screen that reads: "There's a Pending Request From Your Teacher <Review>". Simply click on the <Review> button to access the Parent Dashboard.
From the Parent Dashboard, click on the <Accept> button.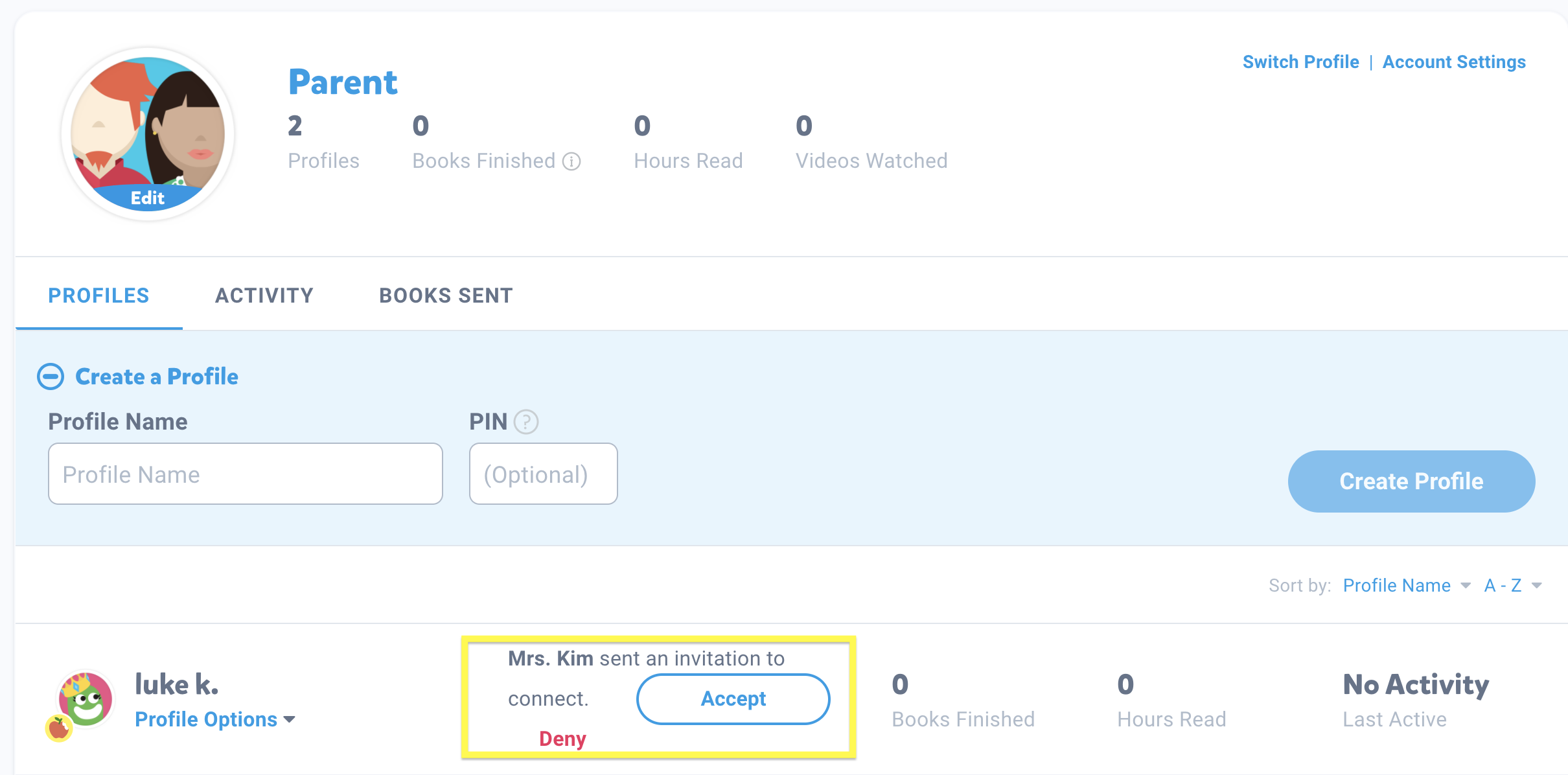 Once you successfully connect to your teacher, you should receive a confirmation pop-up below.
If you're an educator who'd like to send a connection request to parents and families, check out our Epic School & Epic Free FAQ instructions.