By transferring a student profile you are sending a request to the new teacher to add this profile (and all the profile history) to their classroom. This will remove the profile from your classroom and transfer all management rights to the new teacher.
How to transfer a student profile on mobile devices:
1. Switch to the teacher profile (enter your account password to access your teacher profile)
2. Click your teacher avatar to access your teacher dashboard
3. Click on the menu option (3 dots to the far right of each profile)
     

4. Select "Transfer Profile"
     

5. Enter the new teacher's email address and tap 'Transfer Profile'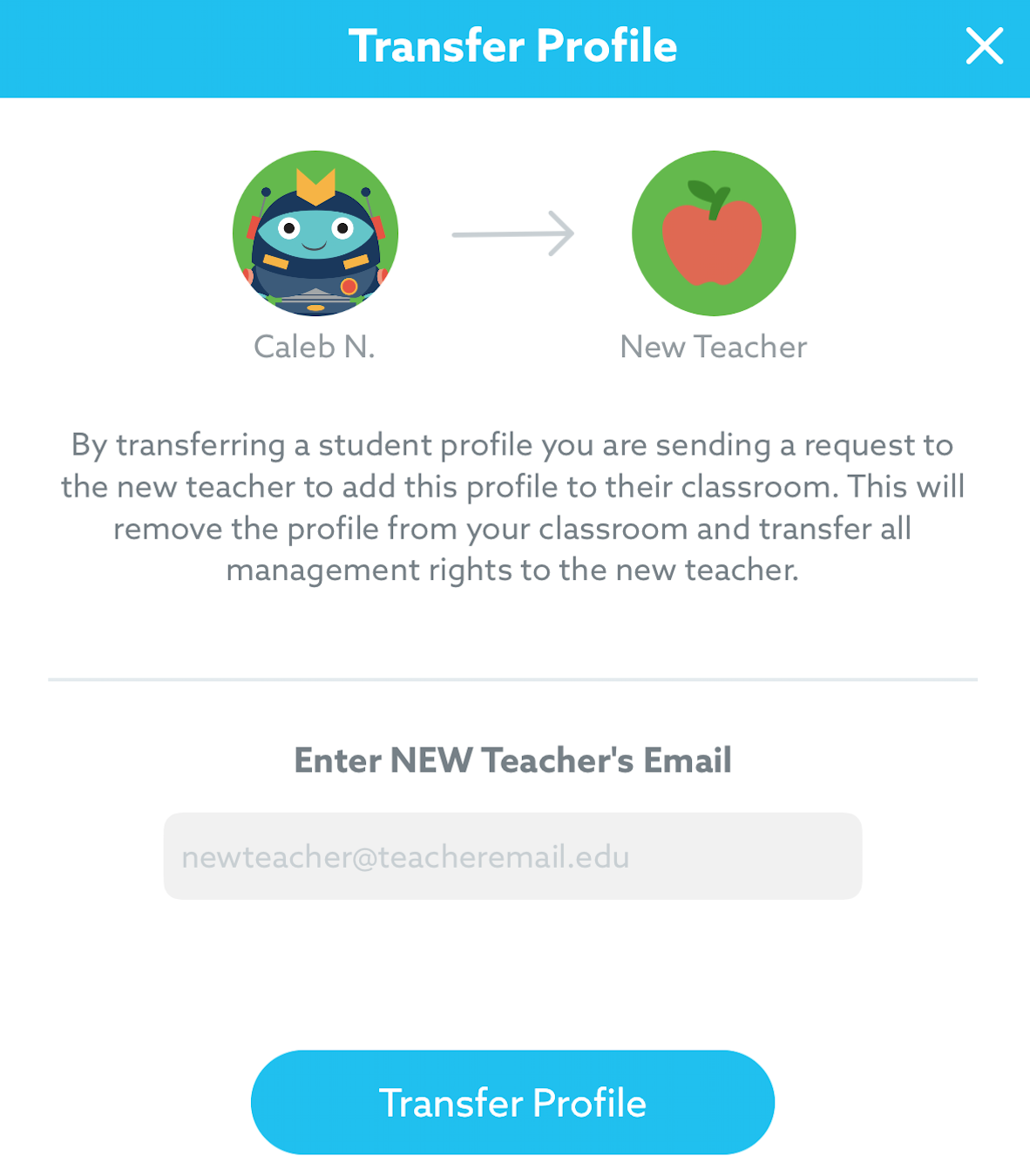 How to transfer a student profiles on the web:
1. Switch to the teacher profile (enter your account password to access your teacher profile)
2. Click your teacher avatar to access your teacher dashboard
3. Locate the student profile you would like to transfer, and click on the "Profile Options" link below the profile name 

4. Select "Transfer Profile" from the menu option

5. Enter the new teacher's email address and click 'Submit'

For information on how to accept the student profile transfer request, please visit: How to Accept a Student Profile Transfer Request​​

​