Here's how to access your quizzes and see your students scores:
1. Log into your educator account
2. Switch to the teacher profile (you will need to enter your account password to access the teacher profile)
3. Click your avatar to access your teacher dashboard
4. Click the 'Quizzes' tab on your teacher dashboard
5. On each quiz, you can click the link for "Quiz Options"
6. Select "Quiz Results" from the menu option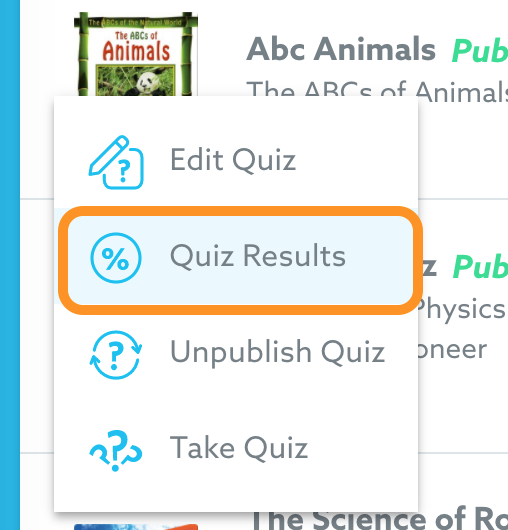 This will bring up the quiz result for students who have taken the quiz you had created and their scores: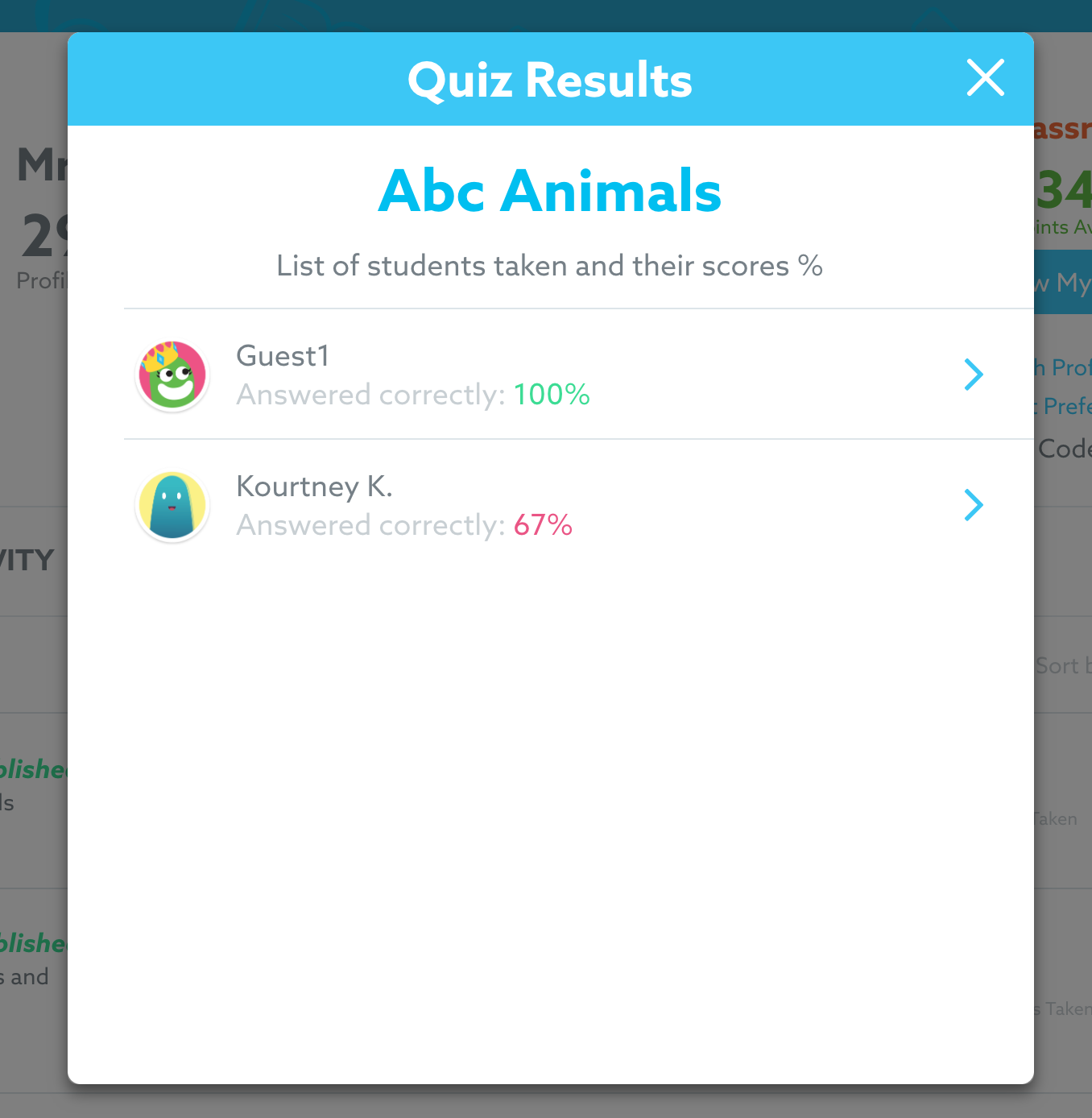 (Note: this will only list students who have taken the quiz)
How to confirm if a student has not taken your quiz:
1. Switch to the teacher profile (you will need to enter your account password to access the teacher profile)
2. Click your avatar to access your teacher dashboard
3. Click or tap 'View Activity' link under each student profile name
       

4. Click or tap the 'Quizzes' tab for that student