When you log into Epic, you can find your classroom code on the top, righthand corner of the screen.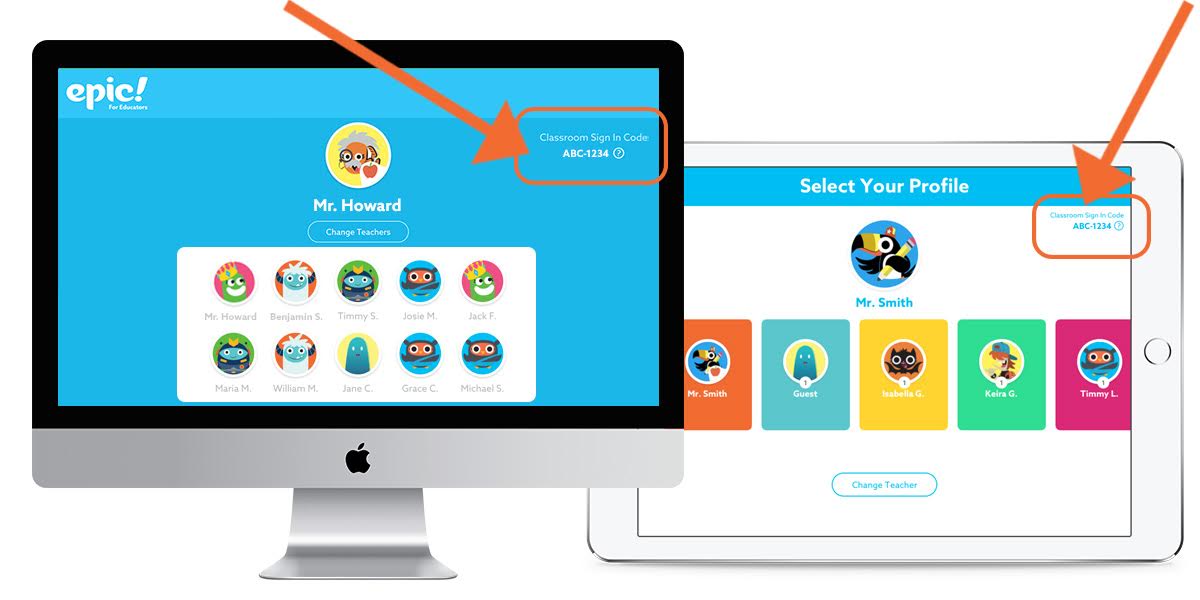 In order to request for a new classroom code to be
Although there is not a way, at this time, to manually adjust your classroom code within your account from the web, our Support team is able to reset it to a 'generic' classroom code on our end. This will produce a random alphanumeric 6-character classroom code that is completely unique to you and your students! Click here to request a new classroom code.